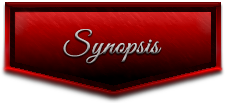 Captain John Franzen.
Inside the lines...
It's the definition of life for Tracy Rhodes, and she has no choice about that. Lines--lots of them--are what happens when one is sworn in as second-in-command of the free world. But the lines are crushed beneath the boots of Captain John Franzen, assigned as a special advisor to her security team for a high-profile event in Vegas. The towering warrior with the haunted stare shatters her composure, invades her libido, and makes her yearn for things she shouldn't. Sweaty, illicit things...with her body pinned beneath his...
Outside the boundaries...
John Franzen, six and a half feet of rigid composure on the outside, is a lost man on the inside. Why the hell is he even alive? A guy isn't supposed to survive eleven years in Special Forces, especially after the crazy missions he's been assigned. Accepting the security gig in Vegas is just a favor to a friend--a way to fill time that's become too damn empty lately. Until the cushy "babysitting job" becomes the most treacherous mission of his life--and the politician he's protecting becomes the woman in his bed. The lover beneath his bonds... The submissive he longs to claim forever.
Breaking all the rules...
She's destined for marble halls and an oval office. He's wired for dirt and violence. Will her passion be enough to tame his demons...to claim the ultimate wild boy as her own?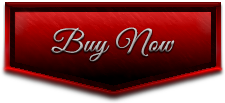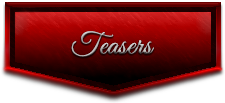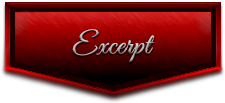 He pulled back, watching his hand curl on itself in midair. He thought of all the damage that fist had done, to so many shitheads and losers over the years, but was now a symbol of utter helplessness—inches from a person he was aching to help. Fate was getting in all its best taunts today. His spirit hadn't agonized this much even when the news about Nichols had come out. And the pain in this stall is about you…how? Easy answer. It wasn't. But no way in hell was he leaving her in here, all but drowning herself in several senses of the word. If she ordered him all the way out of the shower, then he'd abide—and simply sit on the tile outside. One puddle for another; no difference to him physically—but he would stay here for her, whether she asked for it or not. Even if it fucking killed him. For now, he chose to simply settle back on his haunches. Nearly as an afterthought, reached and cranked the spray off. In the eerie silence after, Tracy joined her quiet sniffs to the heavy drops of the draining water. John re-balled both his hands, hating even the inches between them. To not even touch her, let alone resist the baser need to clutch her close… Fuck. Waterboarding had nothing on this shit. And the worst part hadn't even sunk in. She's just following your lead, asshole. That was the worst part. In protecting her from his secret side, he'd been locked out of her secrets too. In shielding her from his darkness, she'd made sure he stayed right there—in the dark. Away from the ability to even give her some light… Moron. You. Same sentence, Keoni John Franzen. Finally, she snuffled with more determination. Jerked up her head a little, long enough to slide him a furtive side-eye, but nothing more. She pulled her hand all the way back in, tucking it beneath her chin as she settled her head against the wall again. "I want to talk to Craig." A brutal exhalation left him. His throat tightened. His chest compressed. Hell, nothing was comfortable. Nor was it meant to be. "I know you do," he murmured. "I'm…scared." Screw uncomfortable. Everything was agony—especially when she wouldn't even let him do anything about it. No. When he'd pushed her away out in the bedroom, letting her walk away with the impression that he wouldn't do anything. "I know you are." At least he had words. Paltry proxies, but they'd have to suffice somehow. "I have no idea what to do." "But you don't have to figure it out alone, ku`uipo." Her face contorted again, though not with impending tears. Her eyes flared with irritation. "Don't call me that." He barely repressed a grin. "You're gorgeous when you're all hissy kitten." "Yeah? Well, I have Tigress claws, remember?" "Fine, fine." He held up both hands. "Maybe you just want 'ma'am' again?" "And maybe you just want me to hunt down a flattening iron." His chuckle was impossible to tame. Her glower went from simmering to smoky. He had no idea there were so many nuances of gray. In her eyes, they were all fascinating. "Maybe you can just close your eyes and pretend I'm Craig." The offer was sincere—he was up for any creative solution here—but her laughter, high and biting, was nowhere near a vote of approval. "That's so not going to happen." He frowned. "Why not?" "Because I'd know the difference." "How?" "John." Her laugh mellowed to a watery eye roll. He suddenly knew how Luke must feel when a test wasn't studied for. "I'd know the difference between you and any other man." And just like that, no more feeling like her teen kid. Feeling everything like the jerk who'd probably made the biggest mistake of his life with her earlier, and would spend the rest of his mortal days cussing himself out for it. "Fuck." Might as well start now. "Ku`uipo." Her tigress side flared in a swift snarl. "What didn't you understand about not calling me that?" "And what don't you understand that I'm only here to help?" The backlash, his higher ground pick of a reply, was still better than choice two: smashing one hell of a kiss on her feisty lips. "It slipped. So skewer me." Her regard softened. "It's okay. Just…be careful." Now he was the one clinging to his scowl. "You don't even know what it means." "I can guess by your tone." "And that's a bad thing?" "When your voice alone makes me want to come over there and maul you? Yeah." She glanced again, letting her stare linger longer—to his intense pleasure. More intense than he wanted to admit, but couldn't deny. Not when the heat from his skin met the wetness of his clothes and created a new experience for him. Steam Bath—in SenSurround. "Tracy." He heeded her request—the tone was new; perhaps the first time he'd ever used it outside a bondage dungeon before—though its replacement was just as merciless. Perhaps more so. He issued her name as a declaration…a command. Nothing he'd ever use on his battalion members, because this asked for a different kind of obedience. No. Demanded it. "What?" She'd dropped her head but lifted it again. Her eyes had turned huge as a pair of London moons. "Do you…want…to maul me?" For the first time since he'd crawled in here, her body loosened. She opened up a little, still staring with the moon in her eyes—only now, joined by the comets in her energy. Untamed rogue comets—all aimed his direction. "'Want' isn't the word I'd use." Flames licked the edges of her voice—and now the length of his cock. Fuck, how this woman got to him. How her spirit and sass challenged him. How her desire affected him… "Tracy." He didn't hesitate about wielding the dungeon command now. Doubly deep, three times as severe. "Wh-what?" Oh, yeah. He also liked it when her defiance wobbled a little. What would it be like to make it shake a lot?" "Get over here and maul me."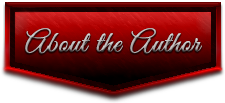 USA Today
bestselling romance author Angel Payne has been reading and writing her entire life, though her love for romances began in junior high, when writing with friends on "swap stories" they'd trade between classes. Needless to say, those stories involved lots of angst, groping, drama, and gooey kissing. She began getting a paycheck for her writing in her twenties, writing record reviews for a Beverly Hills-based dance music magazine. Some years, various entertainment industry gigs, and a number of years in the hospitality industry later, Angel returned to the thing she loves the most: creating character-based romantic fiction. Along the way, she also graduated with two degrees from Chapman University in Southern California, taking departmental honors for English, before writing five historical romances for Kensington and Bantam/Doubleday/Dell. Angel found a true home in writing contemporary-based romances that feature high heat and high concepts, focusing on memorable alpha men and the women who tame them. She has numerous book series to her credit, including the
Kinky Truth
series, the
Secrets of Stone
series (with Victoria Blue), the
W.I.L.D. Boys of Special Forces
series, and the acclaimed
Cimarron
series.
Temptation Court
, a new series being launched through the Dark Nights Discovery project, debuts in 2016. Angel still lives in Southern California, where she is married to her soul mate and lives on a street that looks like Brigadoon, with their awesome daughter and Lady Claire, the dog with impeccable manners. When not writing, she enjoys reading, pop culture, alt rock, cute shoes, enjoying the outdoors, and being a gym rat.